YB Dato Seri Ong Ka Chuan, Second Minister of International Trade and Industry visited Xiamen Fujian from 8-9 September for the China International Fair for Investment and Trade (CIFIT) and Nanning Guangxi from 10-12 September for China-

ASEAN

Expo (CAEXPO).

In Xiamen, Minister Ong visited the Malaysia Pavilion led by the Associated Chinese Chamber of Commerce and Industry Malaysia (ACCCIM) supported by the Ministry of International Trade and Industry. The minister witnessed the signing of the memorandum of understanding between JEFI Aquatech Resources Sdn. Bhd. and

ASEAN

Marine Product Exchange Ltd. Co., and met with Vice Premier Wang Yang, Vice Minister of MOFCOM Wang Shouwen and provincial leaders from Fujian and Jiangxi. In addition, the minister also visited Kibing Glass factory and met potential investors in the metallurgy sector.

In Nanning, apart from attending the opening of the CAEXPO, the minister visited the Malaysia Pavilion led by MATRADE, and witnessed the exchange of 2 memorandum of understanding between My Life Centre Sdn. Bhd. and Nanning Guo Bin Mei Jing Yang Sheng Jiu Dian; and an MOU between MATRADE, ICBC Malaysia and Guangxi Free Trade Port Area Administrative Committee. The minister also met with Vice Premier Zhang Gaoli and leaders from Guangxi Province, and delivered a speech at the Second 21st Century Maritime Silk Road & Promoting International Production Capacity and Equipment Manufacturing Cooperation held in conjunction with the CAEXPO. In addition, the minister met the Guangxi Investment Group regarding their investment plan in the Malaysia-China Kuantan Industrial Park.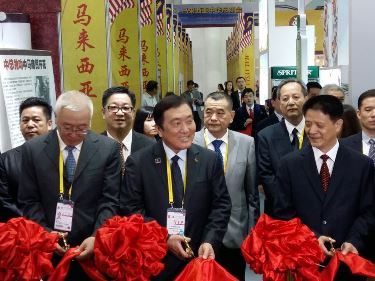 Opening Ceremony of CIFIT Malaysia
Pavilion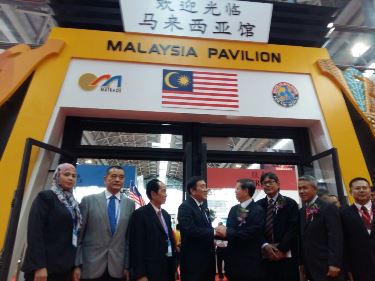 Officiating the CAEXPO Malaysia Pavilion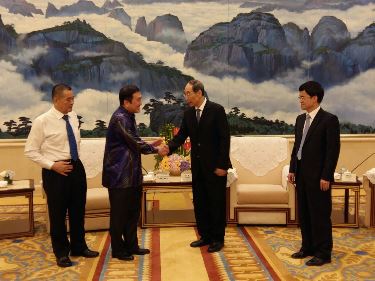 Meeting with Fujian Party Secretary, HE You Quan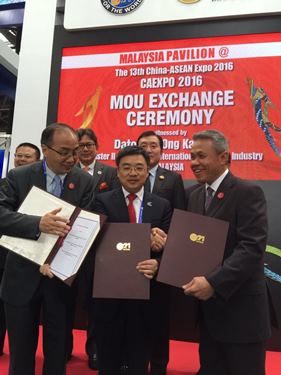 MOU between MATRADE, ICBC Malaysia and Guangxi Free Trade Port Area Administrative Committee